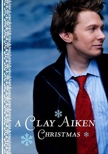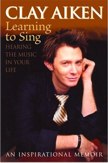 Top Movie Posters

American Idol 2 - Ruben Wins
---
Ruben Studdard wins the top spot and is this years American Idol
In what is becoming a very popular show had a dramatic 2 hour finish with loads of songs and commercials until the final few minutes remained and Ruben Studdards was crowned the winner. This was a grand finale indeed and now with a summer tour coming up the lead man will be Ruben Studdard. He amazed us all with his singing voice and clearly showed he could get the job done when it comes to singing. Ruben Studdards now becomes the second person to win this award and the his best is yet to come. The vote was extremely close and Ruben did a great job singing right next to Clay. In the end both Ruben and Clay will get record contracts and both albums will be released the same weeks. So until then you will hear more of Rubens success and may even see him on summer tour. American Idol is far from over. Way to go Ruben!!
---
Clay Belts out his Best
In a surprise finish both Ruben and Clay were accompanied by a choir and performed their best to date. Clay capped off the song ending with notes so high it was amazing to hear he could attain such a level. Ruben kept to his calibre and ending the night on a very joyous, leaving everyone a feeling of awe and amazement. So with two outstanding individuals the rest is up to you the public. Who will be the next American idol will be announced Wednesday night. So if you want to be apart of making a star cast your vote tonight.
---
Trenyce gets the boot
Trenyce sang her heart out and what came next was a great cry of cheers and yells but all that did not save her from getting voted off the show. In a suprise last two, Trenyce and Ruben stood side by side but in the end we had to say goodbye to this wonderful girl. Trenyce thanked all those who had helped her get to where she is today and kept that smile on her face throughout her last song and goodbye.
American Idol is now down to four contestants and America must vote who will be next. As the final approaches we witnessed what tradition and American pride can accomplish as Joshua Gracin stayed out of the bottom two. Simon even warned America not to vote for someone over this quality rather they should have voted for the best singer stated Ruben should not have been on the bottom. Will the next episode show Josh can sing? Is he the next to go? We all await what Josh can bring to the board as he has one more chance to prove his worth but his singing voice may not be able to cut it. We can only hope the best singer wins and only three weeks left.


---
Canadian Idol is Coming Soon!
---

Amercian Idol Page
(Ruben Studdard)
American Idol Links
(A Resource Guide)
American Idol Page
(Kelly Clarkson)
From Justin to Kelly
(Late Spring Release)
---
American Idol Links
Kelly Profile Page