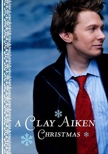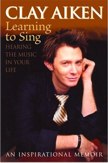 Top Movie Posters

---
Fantasia Barrino Wins American Idol
It was destined to be that Fantasia would win, but it was only confirmed the next day. Fantasia had really shined early on in the competition singing an incredible emotional list of songs She was truely the best singer American Idol has had. Fantasia would be completely in the moment of each song and you could see her heart was one with the music. Fantasia is amazing and America voted the correct girl to win this competition. You can catch all the gang with Fantasia this summer as they head out on tour. Good luck Fantasia!

---
Who will win?
The final vote is in and now we must wait for one more day to find out who the winner of the next American Idol will be. We say it in here early on in the show and Fantasia was sooo amazing in the beginning she continued through to the end with that incredible voice of hers. So do not be surprised if the judges are right that Fantasia is voted the top winner. Only one more day and we will know.
---

Down to Four and it's a Girl
American Idol has come down to four female contestants as all the men have long gone. So we know for sure Diana, Fantasia, Jasmine and La Toya will be the third American Idol. Last time it was too guys this time it will be too girls. Everyone seems to be routing for Fantasia and in a few more shows we will know for sure who the next American Idol will be. So vote for your favourite girl, as she can only win by you voting her the best of the best. Catch all the action each week on Fox: Click here American Idol Cast





---

---
American Idol Links
Kelly Profile Page