SURVIVOR 7 WINNER
---
Sandra wins Survivor 7
Sandra has become the 7th contestant to win the ultimate prize of sole survivor as she beat 15 others and won the million dollar price. It was not a surprise ending as for the first time Survivor had a leak source that revealed Sandra was the winner. Apparently the spoiler went to the location and inquired about to find that some locals were willing to talk on who won the game. In the end his leaked information hit a gambling site which was forced to shut down it's online survivor beating. Sandra was declared the winner before the show started and spoiled it for many. Better know as Chill one he has once again travelled to Panama to find out who was the winner of Survivor 8. So once again survivor has been spoiled and Amber and Rob M. are listed as the final two contestants in the All stars.
---
Skinny Ryan Gets the Boot
Team Morgan once again lost all the challenges as there tribe started to crumble under the pressure of the more dominate Team Drake. It began with the reward challenge where the winner would receive Part 1 of a 3 Part Map for a buried treasure on the Island filled with goodies. The competition was to swin out and find a treasure then place it in your treasure chest. Once all five pieces where recovered the team then had to drag back the chest to the shore to win. Ryan of Team Morgan began and could not swim or dive so the game was history and his team lost. The immunity challenge consisted of getting yourself untied on a raft while the other team pulled your raft out to sea. Team Drake lead this round but when it came to opening the instructions they could not and Team Drake pulled ahead and found their flag in the sand and then raised it on the pole.
This was it for team Morgan as they went back to the camp to think about the upcoming vote off. Osten was shown throughout the show whinning he wanted off and asked others to vote him out as he was finished. Poor old Osten could not handle those dominate males around him and the tribal life, as he felt he was better than this and his body was sick. Lillian was nice enough to point out he was able to play coconut football so she knew he was lying. Then the time came and the votes cast. Ryan was the man to get the boot as he was what others saw as useless and there was no way they were gonna let strong man Osten leave anytime too soon. So labelling Ryan as skinny ryan on their ballots more added up with his name on it so he felt the tribe.
The only thing really exciting that happened with Team Drake was Shawn lost the spear head and Rupert was mighty mad. Rupert determined went out in search of it and found the head to save his belly from starving he could once again get fish. Shawn being the idiot that he is almost got his name on the next ballot if the food supply had dried up. Sandra had the opportunity to grab one item from Team Morgan for losing the first challenge and she tore apart their hut to get the tarp from them. Team Morgan was none to happy with her attitude and behaviour. You can read more on this here: Recap 2
Next week: Sandra and Jon have a huge I can yell at you contest and Jon walks away from it. Team Drake starts digging for the buried treasure.

---
Survivor 7 Start off with a Bang
It was a pirate day for the survivors as they got tossed overboard and with a bag of money they swan to shore to the local village. After running around buying food and supplies the contestants paid for a boat and took off to their respective islands. The cast then ran around making their shelters and setting up camp. A few troopers came forward with leadership and some workable skills as this time around shelter building seemed a job without complaint. So then we go to the immunity challenge after a story about fishing and fresh water searching, where both tribes had to transport a canon on wheels through a obstacle course. First Drake got caught in the sand then Morgan and finally Drake came back right at the end and won the immunity so Morgan was off to Tribal Council. Long story short Nicole opened her mouth about hating Tijauna and it came back and kicked her in the ass as she got the boot. Lucky for Ryan S. as his head was orginially on the chopping block. Oh well always next week. You can read more on Survivor's Episode 1 on their official site: Episode 1 Recap
Next Week: Rupert goes crazy.
---
The cast is Picked and the Anticipation begins
Survivor cast are about to go out with their best cloths on their back and that is it, as preview footages shows them jumping into the ocean and being sent on their way. The two tribes are named after two famous pirates: HENRY MORGAN and SIR FRANCIS DRAKE who are alleged to have ransacked and burned Panama City to the ground. Burnett wanted everyone to feel like they were just ship wrecked and had to defend for themselves as he considered it their first challenge of the show. Find water, food and make a shelter with no tools or help. Who will survive and who will fall. Catch the action and the first kick out this Sept. 18th, 2003. Check out the new contestants here: Survivor 7 Contestants

---
The History is Violent and the Sea Life is Plentiful
Survivor 7 is finally coming to your television as it starts off on Sept 18th. That means we have the new contestants CBS posted and you can learn more as the weeks progress to the first show of Survivor in the Pearl Islands. Check out the contestants page for the new cast. Stay tuned for polls and more.

Set in the Pearl Islands: see Map Survivor 7 camps will be located on two small islands among this tropical paradise. Once rich with culture and gold pirates came and went and so did the battles for this wonderful treasure. Survivor will bring back a history we have forgotten and a great show to boot. So stay tuned for this falls Panama Survivor 7. Mark Burnett promises it will be a good one.
---

---
---
---
---
---
---
---
---
---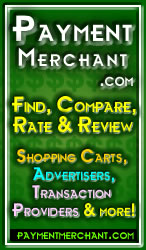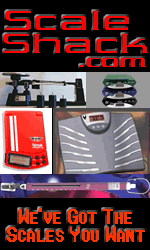 ---