CHIMA SIMONE BIG BROTHER 11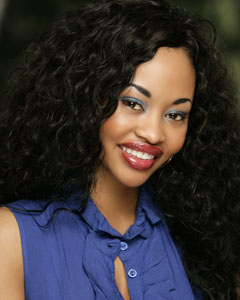 Age:
Hometown:
Occupation:
Marital Status: Single


Biography
An exotic beauty, Chima is truly as beautiful on the inside as she is on the outside. Educated and independent, this freelance journalist is currently single and looking for a man who is tall, considerate and has a great sense of humor.

Chima is extremely close to her ailing mother and expects she'll be taking care of her in the future. The fact that her mother's health is no longer at its best greatly concerns Chima, but she plans to happily provide the same care and love to her mother that her mother has provided to her throughout her lifetime. She is also very close to her stepfather, and fondly recalls him as the man who taught her how to ride a bike, swim and was always ready and willing to help her with her homework.

Adaptation, the ability to not be intimidated and an extremely disarming smile are all tools that may get Chima far in this game. In life she has proven that she is strong and has the will to win. Her plan is to create and break alliances and annihilate her competition. With her keen mind and plan at hand, she hopes to walk away with the cash prize.

Chima is a military brat who has lived all over the country. Her birth date is July 28, 1976.


---