---
Click here for Interview with Kaysar:
Kaysar Interview
Kaysar makes his stand but is out:
Kaysar is out of the house because he was too strong a player to keep in as the fear of his wrath was too much and the fact that James switched sides so he was able to keep himself secure. Kasyar did not see all the deals others made and found himself reliant on the BB6 gang before he started reaching out to others in the house. His downfall was staying loyal to the group of 4 and there ability to team up with others leaving Kasyar alone and useless to the other players. Kaysar said this game is not for him and he is gonna go home and enjoy his family.
---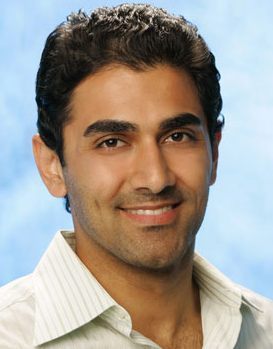 Kaysar
Name:
Kaysar Ridha
Occupation:
Graphic Designer
Age on show:
24
Status:
Single
Lives:
Irvine, CA
Kaysar lost out because he gave away HOH to Jennifer who did the most evil thing in Big Brother house and put him up for eviction. She was voted out the following week but Kaysar was gone till a vote to bring back one person. He was that person. He came back in but everyone felt he already lost so they voted him out again. He was a strong player but James was stronger.
Favourites
Films: No favorite
TV shows: No favorite
Actors: No favorite
Actresses: Penelope Cruz
Bands: No favorite
Hobbies: No favorite
Sports to Play: Basketball
Sports Teams: No favorite
Outdoor Activities: No favorite
Music: No favorite
Cereals: Cinnamon Toast Crunch
Snacks: No favorite
Cookies: Mrs. Fields white chocolate macadamia nut
Candy Bars: 100 Grand
Alcoholic Drinks: No favorite
Non-Alcoholic: No favorite