RONNIE TALBOTT BIG BROTHER 11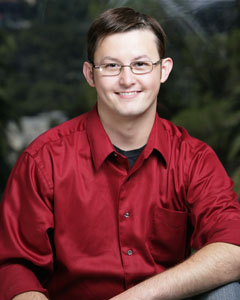 Age:
Hometown:
Occupation:
Marital Status: Single


Biography
Ronnie, a married man of five and a half years, will miss his wife tremendously while he is in the BIG BROTHER house because she puts up with him, and he worries that his Housemates may not. He describes his wife as his hero and says she is one of the kindest people he has ever met who embraces everyone in the world.

He is obsessed with video games and often plays more than six hours a day, even to the point of ignoring his wife. Ronnie is a collector of all things sci-fi, especially Star Wars collectibles.

Ronnie is an über BIG BROTHER fan who can recite the order of every person ever evicted from the BIG BROTHER house. This student is most proud of being a national champion in speech and debate, as he feels this activity is where he excels.

One of the most interesting things he learned from one of his previous jobs as a travel agent is that you can purchase a personal blessing from the Pope.

Ronnie's birth date is January 15, 1979.
---