MONICA BAILEY PROFILE PAGE
---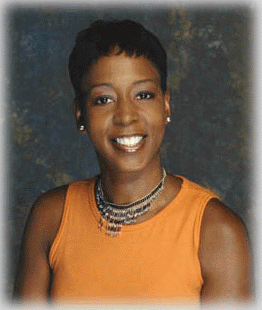 Monica lost to Will
  Monica is loud and proud as she was the last HOH and has promised to nominate the last two love birds, Nicole and Hardy. Monica became very upset at Nicole when she nominated her and Krista weeks ago. Monica felt that some members of the house had made a deal with the devil as we watched Krista get the boot, leaving Monica alone for several days. Then as Hardy and Nicole got close, Bunky and Will stepped over to her side. Monica became three strong and with an agreement from Will she became HOH and did unto others as was done unto her as Hardy got the boot.
Can she survive to the final two? We must see if she can come from behind and win the HOH on last time.
Monica operates and manages a Candy Store where kids come in to read stories from her corner reading area. It's a win win situation you get to teach children how to read and they buy your candy. She currently resides in Brooklyn, NY and will most likely move back after the show!
---
History

Age on show: 40
Single
Brooklyn, NY

Occupation: Candy Store Manager/Adult Literacy Teacher

Motto: Don't think of life as under pressure, think of it as being interesting and fabulous!
Hero: My 11-year-old niece
Favorite Food: Soul Food
Least Favorite Food: Liver
Favorite TV Show: Will & Grace
Least Favorite Show: Star Trek
Favorite Movie: City of Angels
Least Favorite Movie: Dracula 2000
Favorite Band/Singer: Patti LaBelle
Least Favorite Band/Singer: *NSYNC
Favorite Magazine: Jet, Good Housekeeping
Favorite Sport: Likes to play softball, watch basketball and date football
Favorite Color: Orange
Least Favorite Color: Green

---
---
---

Favourite Movie

Favourite Artist


---
---
BigBrother 14 Cast
---
BigBrother 13 Cast
---
BigBrother 12 Cast
---
BigBrother 11 Cast
---
BigBrother 10 Cast
---
BigBrother 9 Cast
---
BigBrother 8 Cast
---
BigBrother 6 Cast
---
BigBrother 5 Cast
---
BigBrother 4 Castt
---
BigBrother 3 Castt
---
BigBrother 2 Castt
---
BigBrother 1 Castt
Reality TV Info
Philippines PonyTV
---