MICHELE NOONAN BIG BROTHER 11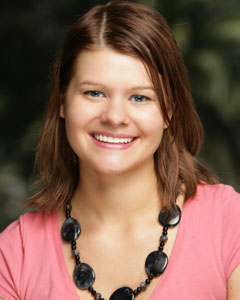 Age:
Hometown:
Occupation:
Marital Status: Single


Biography
Hardworking, creative and intelligent, Michele is most proud of earning her Ph.D. in Neuroscience. It's a tool that could help her enter the BIG BROTHER house with an edge over the competition. She's a neuroscientist who has extensively studied the mind and is sure she can spot a lie a mile away.

Michele's motto in life is "don't sweat the small stuff," which is something she needs to continually remind herself. In the past, she's had a tough time controlling her emotions and was often extremely stressed, but she was able to overcome her issues and get back on track.

She described herself as a news-junkie and is not sure how she'll cope without the Internet, but is sure her fellow Houseguests will provide hours of entertainment.

Michele is a self-proclaimed nerd and former band geek who is always the smartest person in the room. She used to get beat up in school for being too smart and is now ready to get revenge for all the smart kids.

Michele's strategy going into the game is to try to win challenges without actually dominating the competitions. She figures that will help her stay under the radar, while her people skills will her keep her a favorite in the house.

Michele was born and raised in Iselin, New Jersey. She has been married for three years. Her birth date is June 16, 1982.
---