JEFF SCHROEDER BIG BROTHER 11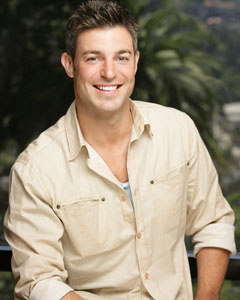 Age:
Hometown:
Occupation:
Marital Status: Dating Jordan

Jeff is currently racing in the Amazing Race with Jordan. Check out the Jeff and Jordan Profile page here: Amazing Race 16 Jeff and Jordan




Biography
Jeff. this single advertising salesman, hopes one day to find his perfect mate, and is looking for someone who is fun, beautiful and looks great just hanging around the house. He wouldn't mind a "showmance" with one of his fellow Houseguests if she fits his criteria.

Jeff is a guy's guy who loves to be outdoors and play sports. He especially likes competitive football, which he played in college. To date, the accomplishment he is most proud of is playing running back for Benedictine University.

He describes himself as curious, adventurous, spontaneous, witty and outgoing. If he ran for office, he would like to be Mayor so he can be his own boss and, to some degree, get his own way. He lives by the motto "treat others as you'd like to be treated," and hopes others in the house will live by that too.

Jeff is ecstatic to be selected for BIG BROTHER, but hopes not to do anything on television to embarrass himself or his family. He has a big heart and he wants that to be the thing the audience notices most about him.

Jeff's birth date is June 5, 1978.


---