SHERYL PROFILE PAGE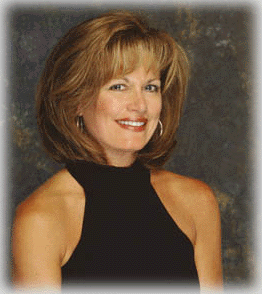 Sheryl could have lasted, but was 1st out!
  Sheryl came into the house as a single mom, ready to party and have fun. As Will put it she was hot! Then Bunky got HOH and believed if he put Sheryl against bossy Nicole, everyone would vote Nicole out. Well in the end poor Sheryl got ganged upon and she got the first boot from the house. Nicole vowed revenge on Chill Town, and only kept her promise for Bunky, Shannon and Krista.
Sheryl is an Interior Designer by trade as she takes care of her family as a single Mom. She currently resides in Ponte Vedra Beach, FL, and is glad to be back home with her family.

---
History
Age on show: 31
Newlywed
Atlanta, GA
Occupation: Personal Chef
Motto: Believe and respect yourself and those who deserve it
Hero: Everyone should strive to be their own hero
Favorite Food: Anything without a face or a parent
Least Favorite Food: Any meat
Favorite TV Show: The Practice
Least Favorite TV Show: 3rd Rock from the Sun
Favorite Movie: The Exorcist
Least Favorite Movie: Dumb & Dumber
Favorite Band/Singer: Pink Floyd
Least Favorite Band/Singer: Weezer
Favorite Magazine: Rolling Stone, Gourmet, Bon Appetit, Spin
Favorite Sport: Volleyball, football
Favorite Color: Blue
Least Favorite Color: Pink
---
---
---

Favourite Movie
Favourite Artist
---
---
BigBrother 14 Cast
---
BigBrother 13 Cast
---
BigBrother 12 Cast
---
BigBrother 11 Cast
---
BigBrother 10 Cast
---
BigBrother 9 Cast
---
BigBrother 8 Cast
---
BigBrother 6 Cast
---
BigBrother 5 Cast
---
BigBrother 4 Castt
---
BigBrother 3 Castt
---
BigBrother 2 Castt
---
BigBrother 1 Castt
Reality TV Info
Philippines PonyTV
---