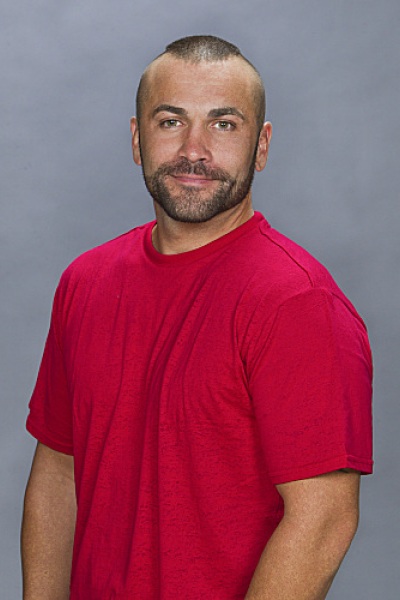 Name: Willie Hantz
Age: 34
Hometown: Vinton, La. (living in Dayton, Texas)
Occupation: Tankerman
Three adjectives that describe you: Serious, hostile and docile.
Favorite Activities: Gambling and strip clubs!
Most difficult part about living inside the Big Brother house: Eating the slop because I'm used to my roommate's (i.e. my mother) cooking.
Strategy for winning "Big Brother:" To make as much confusion in the house in order to take the attention off of me.
Which past Big Brother cast member did you like most or least: My least favorite was Rachel because I would have shot myself if I was in that house with her. There is nobody I really respected who ever played the game.
What is the accomplishment you are most proud of: My two children.
Finish this sentence: My life's motto is… only the good die young.
What would you take into the house and why: Cigarettes and vodka.
What would you do if "Big Brother" made you famous: I would be on All-Stars.





---

---
---
BigBrother 14 Cast
---
BigBrother 13 Cast
---
BigBrother 12 Cast
---
BigBrother 11 Cast
---
BigBrother 10 Cast
---
BigBrother 9 Cast
---
BigBrother 8 Cast
---
BigBrother 6 Cast
---
BigBrother 5 Cast
---
BigBrother 4 Castt
---
BigBrother 3 Castt
---
BigBrother 2 Castt
---
BigBrother 1 Castt
Reality TV Info
Philippines PonyTV
---